Company Introduction
Eurasia United Equipment Group Co., Ltd./Eurasia Light Industry Equipment Manufacture Co., Ltd.(EAMC) is the pioneer of international fully automatic pulp molding production technology, and the inventor of the "forming, drying and trimming machine". The whole machine and key components have obtained a series of Chinese invention patents, American invention patents, and European Union Patents. EAMC is the first drafting unit of Chinese industry standards: "Pulp molding disposable tableware production line", "Pulp molding machine for fine packaging products" and other standards.Company chairman, chief engineer and senior engineer Zheng Tianbo is an expert in the automation of pulp (plant fiber) molding equipment. He has been engaged in the research of pulp (plant fiber) molding technology in 1992. He is a member of the technical committee of the national standard committee of China.
EAMC is located in the center of the economically developed Yangtze River Delta,China. It has its own plant fiber molding (pulp molding) R&D building and test workshop, equipment production plant, mold production plant and product production plant.

EAMC takes the lead in researching and developing automated, intelligent, high-efficiency, environmentally friendly and biodegradable plant fiber molding equipment production lines, production processes, and molds, and has successfully developed and produced integrated molding, drying, trimming, and punching. Intelligent and efficient automatic equipment, one machine with multiple functions; the one-time "degradable paper mold cup lid with inverted buckle" fully automatic production line developed by EAMC is more leading and competitive.

EAMC has obtained a series of Chinese invention patents, US invention patents, and EU invention patents for the complete machines and key components of a variety of equipment. EAMC is the main drafting unit of national industry standards. It is the first to formulate national industry standards for plant fiber molded tableware equipment and high-end industrial packaging equipment among domestic counterparts, and has a leading advantage in the industry.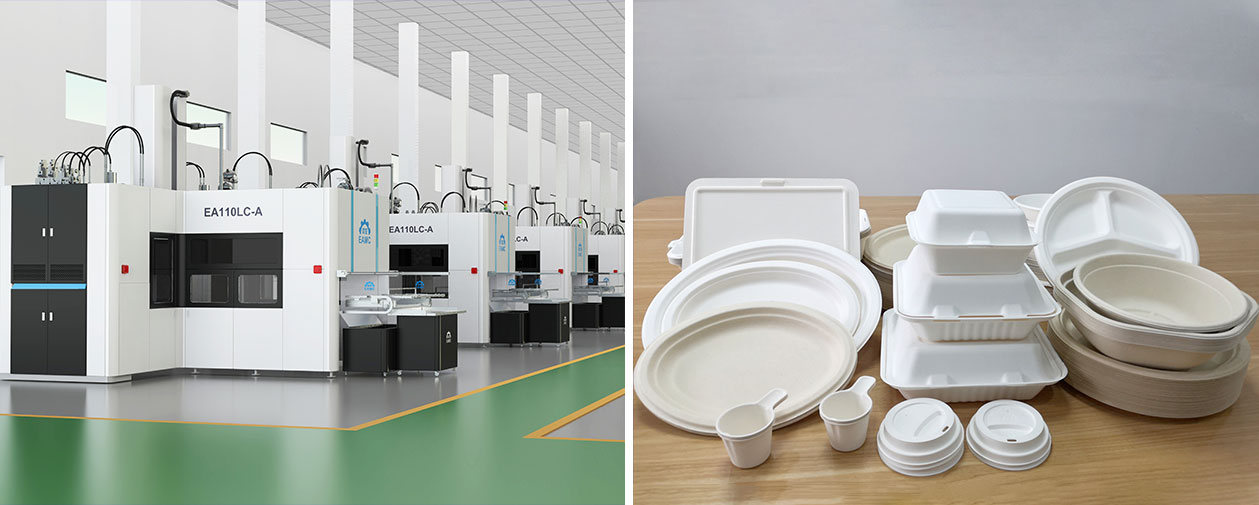 Many large international and domestic companies have repeatedly purchased automatic plant fiber molding machine production lines produced by EAMC and have been using them until now. The fully automatic machinery production lines developed and produced by the company have been exported to Europe, the United States , Mexico, Columbia and Asian countries such as Malaysia, South Korea, Thailand.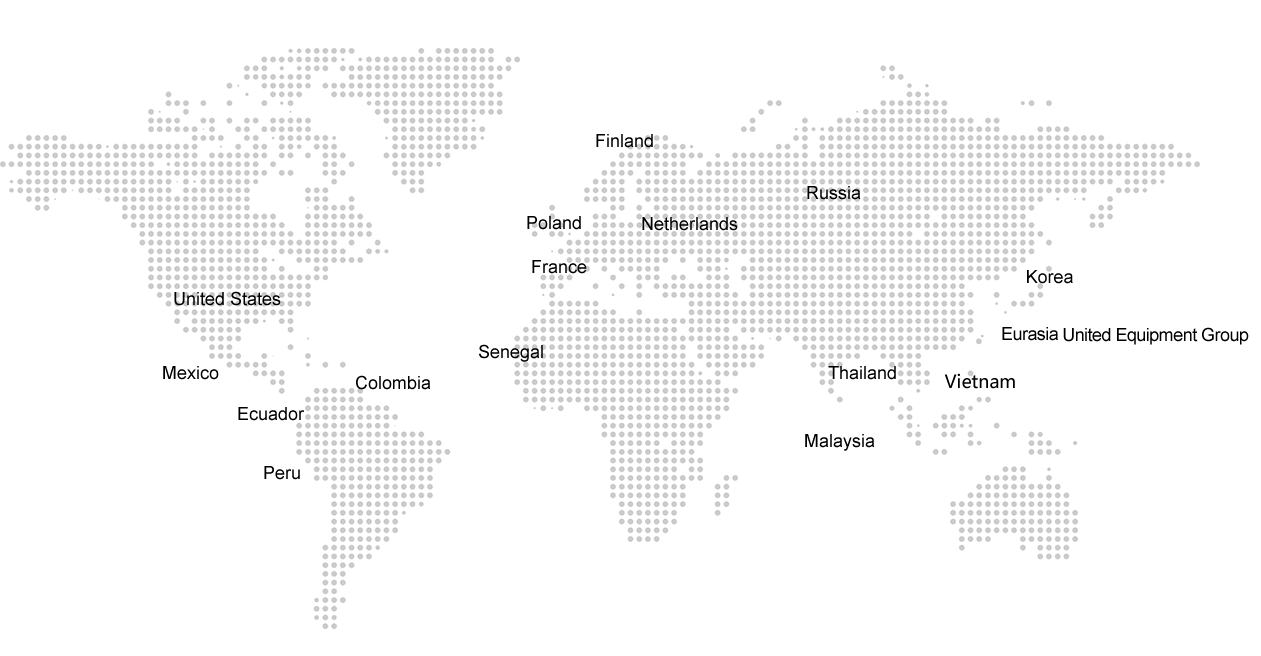 For many years, we have been committed to the comprehensive research of fully automatic plant fiber (pulp) molding production line. It is a research and development production enterprise with advanced fully automatic plant fiber molding technology and independent intellectual property rights. We are committed to providing plant fiber (pulp) molding technology, equipment and overall solutions for "white pollution" to countries all over the world.